NPRG Summer Youth Program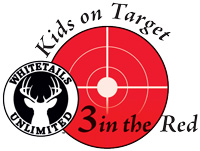 The New Paltz Rod and Gun Club Youth Program is a weekly event for Young adults between the ages of 12 and 17.
We will be holding the Kids on Target 3 for 3 (Archery Program) and "Three in the Red" (22 Rimfire Rifle Program) programs are from Whitetails Unlimited sponsored by Midway USA. Kids will receive Awards for their accomplishments. We as well are hosting Trap shooting for the kids.
We are stressing safety above all. Before any young adult can participate in our program NRA Certified Instructors will be giving all the youths and their parents the NRA First Steps Rifle and Shotgun course. This is important, as it will ensure that the youths and their parents have a basic knowledge of firearm safety and operation. It will give the parents comfort in the knowledge that their children will be with safe and knowledgeable instructors.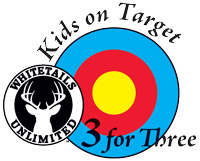 Safety is the key to all our events. All our shooting events are supervised by NRA Certified instructors and NRA Certified Range Safety officers. Safety with firearms comes from training. Our goal is to give kids the knowledge of safe firearm handling. With less and less training being done these days and the average home having a firearm in them, training will help in keeping our kids safe.
Our program will start on June 1st from 10am till 4pm (6 Hours) with the NRA First Steps Rifle and Shotgun class. Our regular program will then start on June 15th and every Saturday after from 11am. Till 1pm (2 Hours) and ending on August 24th.
An open house will be held at 10am till 2pm on Sunday May 26th. This is a great time for parents to meet the instructors and see our facility. During the open house you will be able to get answers to any questions that you might have.
Registration for program will be during your visit and there is a $25 registration fee for the summer program.
Any questions contact: Tom mihalics at youth@newpaltzrodandgun.org (845) 256-8450
(limited space available) for safety reasons, we limit the group to 20 young adults.